Jan 16, 2012 at 05:08 PM
Adobe Promotes Filmmaking Products With Sundance Partnership
Adobe Systems will be an official sponsor of the 2012 Sundance Film Festival which runs from January 19-29, 2012 in Park City, Utah. As part of its sponsorship, Adobe will host two Sundance panels, offering festival attendees the chance to engage with filmmakers and industry leaders. In addition, Adobe is a sponsor for the NEXT category of the film festival, which highlights films showcased for innovation and originality in low-budget and no-budget filmmaking.

"We are excited to be a part of the Sundance Film Festival this year and to celebrate the next generation of filmmakers," said Ann Lewnes, senior vice president of Global Marketing, Adobe. "Sundance has always stood for breakthrough filmmaking and inspires Adobe to push the envelope in our filmmaking tools."
The two Adobe-hosted panels feature industry leaders in visual effects and digital filmmaking, including: Oscar-winner Rob Legato, visual effects supervisor for HUGO, Avatar and Apollo 13; Sharlto Copley, lead in Oscar-nominated District 9; Vincent Laforet, director and Pulitzer Prize-winning photographer; and Jacob Rosenberg, filmmaker, author and digital media expert for Bandito Brothers, a Los Angeles-based media company.
Adobe's filmmaking products include Adobe Premiere Pro, which is used by broadcasters such as the BBC and The Tonight Show and has been used in feature films, such as The Social Network.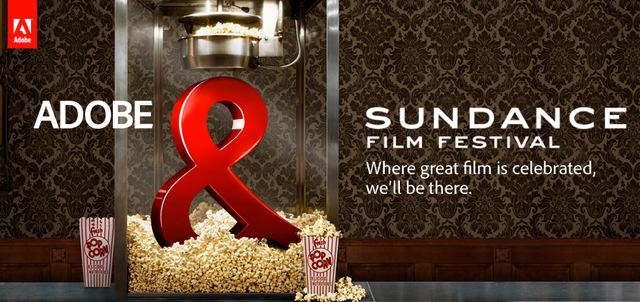 #dealstag