Sep 23, 2009 at 07:56 PM
Could Furyk Crash FedEx's $44MM Day?
In case you aren't familiar with YRC Worldwide, it is one of the largest transportation and logistics providers in the world, and a member of the Fortune 500. If you have heard of them, there's a good chance you're either a golf fan or a teamster. In 2008, Jim Furyk inked what sources say was a four-year, $6 million sponsorship deal with the Overland Park, Kansas-based company that specializes in LTL freight shipping. The deal includes a big YRC chest patch that you can bet Furyk will be wearing when he vies for the FedEx Cup this weekend. That's FedEx, YRC's main competitor.

You see, Furyk sits third in the PGA points system and currently controls his own destiny for the FedEx Cup heading into this weekend's Tour Championship. Sure there's a Tiger in the way, but what are the chances that FedEx Chairman and CEO, Fred Smith, might have to hand over the cup to a YRC-clad Jim Furyk? Awkward much?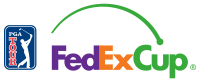 In fact, the story gets a lot more interesting...
YRC has recently said FedEx, and other competitors, in the cut throat shipping business are stalking YRC's clients. According to an August Wall Street Journal article, FedEx sent 'YRC customers a pamphlet citing YRC's "significant work-force reductions" and suggesting these customers move their freight to FedEx "if you're concerned about potential service disruptions to your supply chain."'
"We believe our volumes are being impacted by tactics from our competitors that are clearly targeted at buying market share at any price, and attempting to make our financial position seem worse than it is," William Zollars, YRC's chief executive, told analysts on a recent conference call.
Under the weight of such circumstances, morale may be at an all time low at YRC which has laid off thousands, cut wages and pensions, closed facilities, sold property, amended bank agreements and taken other steps to avoid bankruptcy in a freight recession. Understandably, some employees have publicly questioned the logic of such a rich golf sponsorship given the company's current situation. Others believe YRC's sponsorship is an efficient way to grow awareness of services, build business relationships and rally employees - perhaps even more cost efficient than FedEx's PGA deal.
As for the Cup itself, Furyk could cripple the credibility of the entire FedEx points system too, by winning it without even taking this weekend's title - or a single tournament on the Tour this year, for that matter.
Like YRC, Furyk hasn't had the easiest road lately. Furyk has gone almost 800 days without winning a single tournament, but with a win on Sunday he'd take home the biggest payday in golf.
Player sponsor-league sponsor conflicts are nothing new to the world of sport and seem to be growing in complexity everyday. UFC has Bud Light as an official sponsor, but its biggest star is pushing Coors Light. Olympians are sometimes sponsored by non-Olympic sponsors. Tennis' biggest stars have drink deals that conflict with tournament sponsors. This is not new, but to have a business feud pique and then play out on one of golf's biggest stages simultaneously? A stage FedEx pays $44 million a year to own?
For a struggling shipping company like YRC, could this be one of those "money can't buy" morale boosts? There are many story lines this weekend, but for the folks from Overland Park, this could be the biggest of them all. A small step towards reassuring business partners, who may be concerned about its financial position, thanks to companies like FedEx?
Turn on NBC around 6 p.m. this Sunday to find out.