Oct 23, 2012 at 01:25 PM
Credit Sponsor Lets Fans Loan The Team
Online credit company, Freo, and the dutch soccer team it sponsors, PSV Eindhoven, have come up with a unique way to get the attention of fans. Through the Freo Loan League website, fans can now take a virtual tour of the team's stadium and scout out items they would like to borrow from the team.

To be awarded the object they desire, fans must use the website to explain what item they want and why it should be lent to them. Fans have the option of viewing items in four areas of the stadium: on the field of play, in the locker room, equipment room and business lounge. Everything from apparel to the team mascot is on loan and at the end of the contest, players and the sponsor, Freo, will select the best proposals with those items being offered for loan.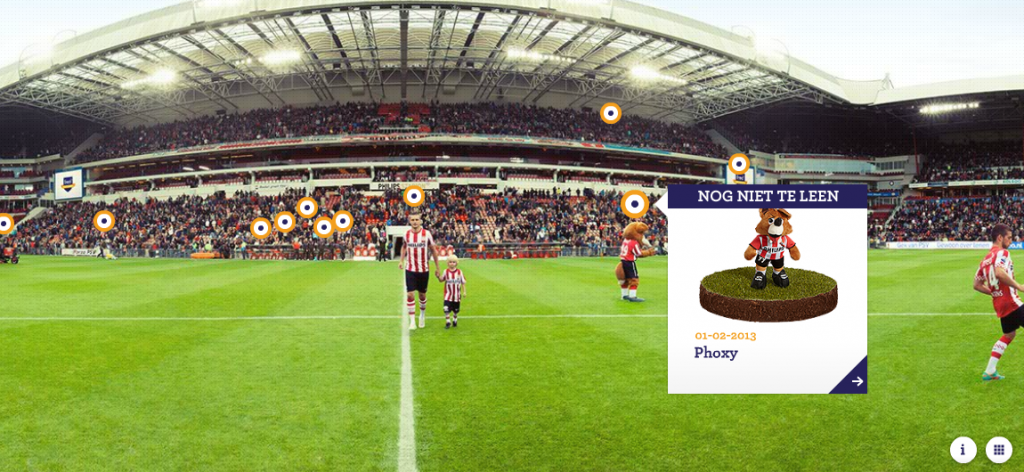 "Usually, football sponsors focus on name awareness and sales," Coert Buiting, art director at Havas Worldwide Amsterdam, said. 'The Freo Loan League' is a money-can't-buy, once in a lifetime opportunity that gives something back to the fans, for free."
To support the 'Freo Loan League' the players will advertise they are 'For Hire' on their shirts during matches. Havas Worldwide Amsterdam and MediaMonks Amsterdam collaborated on the campaign for team sponsor, Freo.

"With 'The Freo Loan League' we are giving fans access to parts and people within PSV Eindhoven that are normally out of their reach," Bart Weerkamp from Freo, explained. "The campaign mirrors the Freo philosophy: making dreams possible, making the impossible possible."
#activationstag