Apr 16, 2014 at 06:21 PM
Digital Marketing's Last Holdout: UHNW?
While digital marketing deservedly gets most of the attention these days, there's at least one demographic where events and partnerships may still be the marketer's clear cut tool of choice. Ultra High Net Worth (defined as those with net assets of $30 million+). That's according to Wealth-X's most recent edition of the Wealth-X Luxury Sentiment Survey, which looks at how luxury brands employ marketing strategies to target UHNW clients. The March 2014 survey, which polled global senior luxury executives, revealed:

- Over 90% of respondents agreed or strongly agreed that "experiential marketing is crucial to the luxury industry's ability to connect with UHNW clients"
- 68% of respondents felt that UHNW clients do not respond to digital marketing campaigns.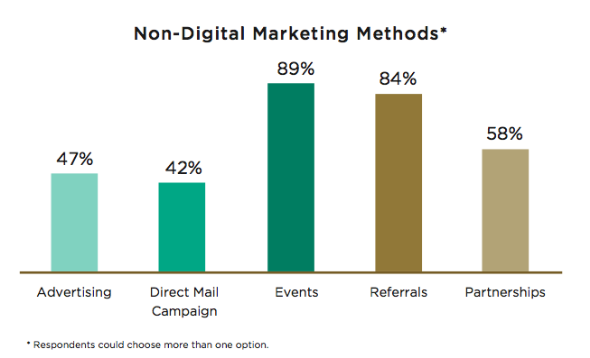 Despite the findings, 100% of respondents plan to increase digital marketing in Q2 2014 and for 95% of respondents with the main reason being to increase brand awareness. The implication: when it comes to marketing to UHNW consumers, digital marketing may help build awareness, but it's experiences that still close the deal.
"The results of this survey reinforce Wealth-X's view that the most effective way to reach UHNW clients is through bespoke and experiential marketing," says Wealth-X CEO Mykolas Rambus. "Getting to know and understand UHNW clients as individuals is the best method of establishing long-term business relationships."
You can check out the full survey here.