May 11, 2010 at 02:44 PM
FIFA Meets Facebook with Visa Match Planner
Starting June 1st, soccer fans worldwide will be able to upload their most obnoxious "Gooaalllllll" celebration in a worldwide video stream of celebratory excess.

Visa, the exclusive card of the 2010 FIFA World Cup, today launched the Visa Match Planner, a Facebook application that allows users to create customizable World Cup viewing schedules to share with friends via social networking channels such as Facebook.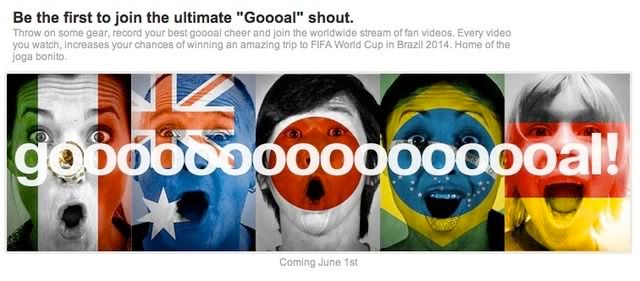 The Visa Match Planner will be available in English, Japanese, Spanish and Portuguese, and will be customized for each of the 32 qualified countries. In addition to building a customized FIFA World Cup match viewing schedule, the application also lets users organize match viewing parties, chat with friends, track scores and standings, and obtain exclusive offers from merchants such as the "FIFA Official Store."
"Football fans are undeniably passionate about the FIFA World Cup and the teams they follow and social media provides a unique platform to help them express their views and connect with friends from around the world," said Antonio Lucio, Chief Marketing Officer of Visa Inc. "Through dynamic social media extensions of the Go Fans campaign, like the Visa Match Planner, Visa is able to strengthen our connection to the FIFA World Cup and enhance every fan's World Cup experience with engaging content."
The Visa Match Planner is the latest extension of Visa's first-ever global FIFA-themed marketing campaign, Go Fans, which also includes print, television and out-of-home advertising, host market merchant activation programs and usage promotions. More than 90 markets throughout the world are activating Visa FIFA-themed marketing programs with more than 500 financial institutions and merchants via advertising, customized promotions and the development of marketing collateral.

Related topics: Visa Ramps Up Around Major Events, but Slims Sponsorship Portfolio
photo: Visa