Jul 28, 2009 at 07:10 PM
Giving Sponsorship Back to the Fans
Social media has reshaped the game. blah blah blah. You've heard it a million times from the promotions and social media teams within your organization, BUT what does it mean for sponsorship professionals - that is the real question we should be concerned with here, right? Well, the answer may just lie in a couple very recent consumer and sponsorship trends. When you combine them in the right way, it could open the door up to some interesting "consumer pass-through" possibilities for your next sponsorship activation. One through three in no particular order:
1. User-Gen. We've seen a lot of promotions over the past year that marry purchased media with the consumer's own creativity in a co-branded way. Think Doritos and Super Bowl ads and a "write our next jingle" contest we recently came across. All the way around, consumers are more involved in the creative process than ever before. A direct result of social media. To borrow from advertising, does our placement (mediums, assets or whatever you want to call it) still match the creative?
2. Sponsorship by the fans, themselves. This one has only taken off very recently. Kenny Wallace recently announced that if he can get 5,000 fans to donate $20, he'll be able to race #28 in Montreal on August 30th (his sponsor, US Border Patrol won't back him in international events). In return, fans get their name on the car and a signed post-race picture. At last count he had raised $90,000 (twenty dollars at a time, except for one $10k gift). There's also a collection of AVP players that are seeking to be "sponsored by the people" and a website called SellaBand that lets fans crowdsource (i.e. the new social media buzzword for deciding collectively) sponsorship of up and coming musicians.
3. Sports sponsors "giving back." At a time when studies are showing fans have an increased resistance to sports sponsorship, brands are trying to figure out how to shift their use of assets to most effectively communicate in this new paradigm. Many sponsors have put increasing focus on cause initiatives as we saw first hand at last week's MLB All-Star game from Anheuser-Busch, Bank of America, Holiday Inn, Mastercard and State Farm among others.
We have often seen sponsors share their experiential assets with customers in the past, as part of a promotion or sweeps, but will the possible convergence of the aforementioned trends open up new possibilities?
Afterall, at the very core of social media is the idea that there are many new voices, falling well outside of the traditional gatekeepers of content and media. Yet when it comes to sponsorship assets, it's still often a one way dialogue between brand and consumer. Billboards, signage, PA's, premiums, ad inventory... we could go on. Are the assets properties are offering up to speed with the new social media order or should we simply be finding new ways to use them? How can we make our sponsorships more ... "social?"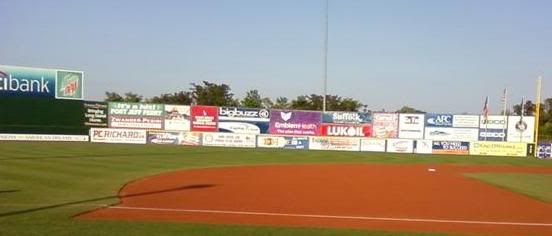 This begs the question: if we've seen experiential assets and now even media inventory being transferred from the sponsor to the consumer, what could we next see passed-through to customers as an activation tactic and how can it move beyond a simple sweepstakes to actually move product and build brands at a scale that matters? Buy xyz product and get your message on an in-game jumbotron rotation or on our team's car for a race as Wallace did for this weekend. If corporate execs are so afraid to set foot in a hospitality tent these days, why not a "take our hospitality" promotion? Take it a step further and give it away not just as a good media story, but to raise money for a good cause as many sponsors are seeking to do these days. But alas, coming up with the idea is the easy part. Next you've got to figure out how to "let go" as social media requires, but still harness the asset to meet your intended objectives. That's where the real fun/challenge begins, as Skittles found out this past Spring.
Well, why should we do all the talking here... tell us what effective examples of "consumer pass-through" you are seeing and what you envision as the next, NEXT big thing? If you've got something really good we don't blame you for saving it for the client, but otherwise go ahead and share it. Afterall, that's what this "social media" thing is all about, right?

photo credit via flickr: mugley