Nov 02, 2009 at 03:34 PM
ING NYC Marathon Activations
Back in 1970, the activation opportunities were pretty limited with only 55 runners finishing the first New York City Marathon. This year, the ING NYC Marathon expected 40,000 runners to cut a path across the five boroughs. Each year the opportunity, and expectations, gets bigger for the marathon's partners including ING, 4 New York (NBC affiliate), Asics, Foot Locker, Continental Airlines, The Rudin Family, Toyota, Timex and The New York Times. Feel free to email us your pictures/videos and we'll add them here. In the meantime, here's a sample of what our sponsor spotters saw yesterday:
Runner wraps get sponsors additional exposure throughout the city (this was taken near Bryant Park).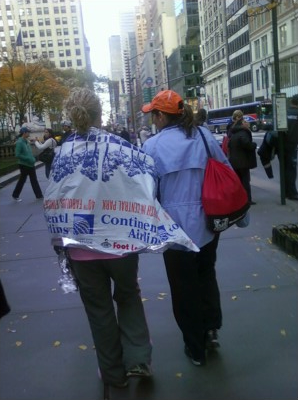 Poland Springs, the official bottled water of the ING NYC Marathon, at the finish line.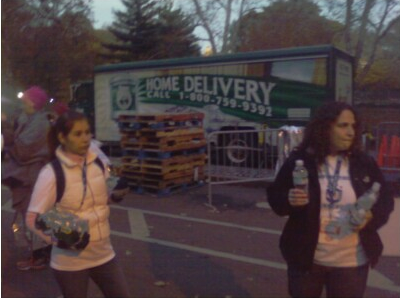 Hospitality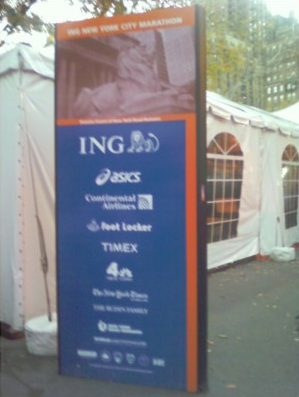 Asics had signage inside Time Warner Center as the runners came to Columbus Circle.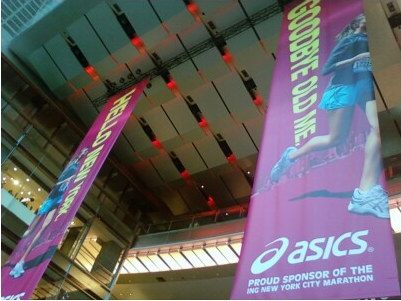 Support signs are a popular and easy way to activate.
UPS must have had at least 20 trucks parked at the finish line for runner bag pick-up. For being supporting sponsors, it seemed like Poland Spring and UPS got a ton of exposure and were the most noticeable, aside from ING, at the 26.2 mi mark.

One more winner - ALCiS Pain Relief, which joined PowerBar and Nike in supporting Men's marathon champion, Meb Keflezighi, and his Team Meb in late 2008.