Aug 22, 2013 at 12:24 PM
Just Add Super Glue: Sponsorship Activations That Stick
There have been moments throughout my career when I've questioned whether or not sponsorship works – do people really notice, care or remember the sponsors – days, months or years later? I notice all the time, but then again, I spend more time watching the sponsors then the game, itself. Think back to the most memorable moments in your life – the memories that are vivid and put a smile on your face. If you're like most people, there's probably a sporting or other event (or two) in there somewhere. Maybe it was a hockey game or a local fair or festival you attended. Maybe it's when you ran in the CIBC Run for the Cure; relished in your hometown winning Kraft Hockeyville; or when you watched your daughter skate on the ice during intermission at a Maple Leafs Game.

It wasn't until a few years into my career that I had the "aha" moment. The first time it hit me that sponsorship had the potential to be more powerful, more relevant and more impactful than I had originally thought. After all, I couldn't stand the thought of selling something that I didn't truly believe in or fully understand on a personal level.
It all started with a road trip to Ralph Wilson Stadium in Buffalo to watch the Bills play. We arrived at the stadium three hours before kick-off, but just in time for the All-Canadian Tailgate Party hosted by TSN's Michael Landsberg. I won't get into too much detail, but when you combine Canadians, beer and tailgating (which is illegal in Canada by the way)…well, you can fill in the blanks here. I was with two of my close friends at the time when we noticed a Budweiser Big Rig complete with a stage and interactive "rodeo-style Armchair Quarterback" experience. In our early twenties at the time, we decided to do what most young males do, challenge each other to some form of stupid competition that involved "shotgunning" and no, that was not in reference to football.
Long-story short, loser got to indulge in a few drinks following the challenge. It was pretty intense and suffice to say my throwing arm and accuracy wasn't exactly "game day" ready. Fortunately for me, my good friend Jason (sorry Jay) wasn't exactly in great shape, either. He ended up with a few extra drinks and a bright yellow rain suit for the balance of day.
What's the point of my story and what does this have to do with Sponsorship? Well, 12 years later do you think any of us could remember what the score was or who Buffalo played? No…nothing, nada – I would be guessing, but we can all give you the play-by-play and full colour commentary on "the showdown in Buffalo" at the Budweiser Tailgate featuring the Budweiser Armchair Quarterback challenge.
I recently learned about the term "Sticky Memories" in reference to memories in life that "stick", and thought it could be a great term to use when referring to sponsorship activations that not only engage, but create lasting memories for consumers. If you can find a way to deliver an added-value experience that enhances meaningful interaction with fans on an emotion level, it's invaluable and you can't put a dollar figure on that, can you? All sponsorships are unique in scale and scope and the kinds of experiences you (property or brand) create together will vary i.e. there is no universal recipe for success, but here are a few basic ingredients to help you get started:
Think about the Fan, 1st: more often than not, we're so concerned about what's best for the property or the brand involved, that we forget to think about the one that matters the most: the fan/consumer. The one who pays our bills and who ultimately makes the decision whether to buy a ticket or buy the product. Put yourself in the fan's seat, first. If you were attending as a fan (and not a sponsor up in the corporate suite), what would you care about and what would matter to you? Would that great looking a-frame sign make an impact? Would it be a part of your memory (subconsciously or not); or would a brand like Tim Horton's who sponsored your son's "Timbits" soccer team and gave him an opportunity to play at BMO Field during half-time at Toronto FC game, have a better chance of making a deposit into your memory bank?
Kiss it: my marketing professor back in the day reminded the class to "Keep it Simple Stupid" and I think sometimes we as sponsorship professionals try to over-complicate things – consistently searching for the next Nobel Prize for Sponsorship Activation. Sometimes a simple concept that fans can understand is more powerful than a complex, labour-intensive concept that makes sense in our creative marketing minds, but confuses the consumer who ultimately decides to engage or not. I had a conversation about this with industry pro Dana Gladstone (VP, Business Development and Partnerships at Hockey Canada). She shared a recent activation involving Adidas (in the UK) which proved the power of simplicity with this cool activation. On his European promo tour for the Adidas Rose 3.5, NBA star Derrick Rose visited the D Rose Jump pop-up store in London. Fans had the opportunity to jump high enough to try and grab a pair of shoes for free. Check out the online video if you get a minute.
Find ways to engage more than one: Try to create opportunities that foster interaction between family and friends. Let's face it -events are social by nature and becoming more social thanks to Social Media (one of the best things to happen to Sponsorship in years). Memories are made and shared with others and if you, as the sponsor, can act as a catalyst or conversation-starter, you are as they say, in the "Money". Create experiences that allow fans to challenge each other in the moment. This is the foundation that fantasy gaming is built off of
Booth Boredom: Really, you just paid a huge premium to be a relevant and meaningful partner of this event and you cheaped-out on a 10'x10' unbranded pop-up (and don't tell me it's a rental) with no experience to boot. Nothing like you (as a fan) strolling down the main thoroughfare of a festival seeking out cool and meaningful experiences when you spot an awkward looking sales rep huddled in the corner of a white tent with a few brochures in hand. You try not to make eye-contact in the hope that he won't jump out to try and sell you something. Maybe there's a good old-fashion cardboard ballot box with a promise to win a free 1-month gym membership or $25 gift card, but you're not willing to take the risk. You move-on quickly looking for someone that's actually worth investing your time in. After all, you're here for your own entertainment and you didn't come looking to buy something other than some popcorn and a cool piece of memorabilia. Ok, maybe it's your first time and you forgot about the cost to bring your sponsorship to life – you know, the activation that will tie-it all together. If that's the case, you can visit your local Party Packagers and grab yourself a bag of balloon animals and a red nose for .99 cents. Don't underestimate balloon animals in the right environment (I have 3 kids and recently waited in line for an hour at a Blue Jays game). My point is do something that engages or adds value. You don't need to go over the top if budget doesn't permit, but a pinwheel or a bean bag challenge will deliver much more engagement than doing nothing. My golden rule is: add value first and consumers will be much more receptive and likely to return the engagement by listening or asking questions about what you're ultimately trying to sell or promote.
You don't need to reinvent the wheel: when it comes to cool onsite experiences there isn't a shortage of cool ideas or activations from around the world. There's a great blog/newsletter from Brian Gainor called Partnership Activation where you can find a wealth of information on cool engagement tools and techniques to help create those sticky memories. I find the best way to understand what works is to attend events as a spectator and actively participate in different onsite sponsor activations. I recently attended the Rogers Cup here in Toronto and thanks to Jason Maglantay of Tennis Canada, I got the "Sponsor Activation" Tour (my favourite part). National Bank, Lindt and Xerox (for their Fan Cam) get full marks for relevant and engaging activations.
If you want to be memorable, then be memorable. Take the time to think about the fan, first. Spend some time thinking about your experience as a spectator and not a marketer. In a social age, make it social – you'll get more traction and mileage when you create an experience for two or more at the same time. Watch out for "booth boredom" and don't kill yourself coming up with the next best onsite activation: tweak, borrow and innovate. Next time you're mixing up your sponsorship strategy recipe for success, just add super glue – you'll find it in the creative and compelling aisle of your sponsorship marketing department.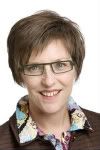 Tyler Mazereeuw is the Founder and Chief Intelligence Officer at SponsorshipAlliance.com – an online community for sharing insights, resources and best practices in the unique world of sports and entertainment. His diverse experience in sponsorship marketing includes senior-level positions with IMG, Molson Sports & Entertainment and his current role with the Canadian Football League. Recognized by the industry as a thought-leader, Tyler is a sought after speaker, consultant and an active member of the Sponsorship Marketing Council of Canada's Board of Directors. Follow Tyler on SponsorPitch here.