Jul 19, 2010 at 05:02 PM
Marriott Makes Splash with Swim Sponsorship
Marriott International will be the official hotel sponsor of USA Swimming, the national governing body of swimming in the United States. As part of the sponsorship announced today, Marriott will provide USA Swimming's 300,000 members with special member benefits, and USA Swimming will make Marriott brands its preferred hotels for all events.

The brand hopes that the sponsorship will lead to increase weekend bookings when occupancy is typically lower while growing market share by attracting traveling swim teams and their families. Marriott expects this relationship will also increase the likelihood that these families will choose Marriott hotels for their personal vacations and weekend getaways.
"Sponsoring a sports organization like USA Swimming is a fantastic opportunity for Marriott," said Joanna Todd, vice president, global partnerships and promotions, Marriott International. "This sponsorship gives us great visibility in a new market of hundreds of thousands of swimmers, which should help us gain a great deal of revenue and weekend room nights, while providing these athletes and their families with Marriott's high-level of service and accommodations."
As part of the agreement, Marriott properties will also serve as the official headquarters hotels for key USA Swimming events, such as national-level championship swim meets and meetings. Marriott properties will host the USA Swimming Foundation's annual red carpet awards ceremony, the Golden Goggle Awards, with the 2010 gala scheduled for the Marriott Marquis in New York. Additionally, Marriott properties will be the hotel of choice for the USA Swimming National Team.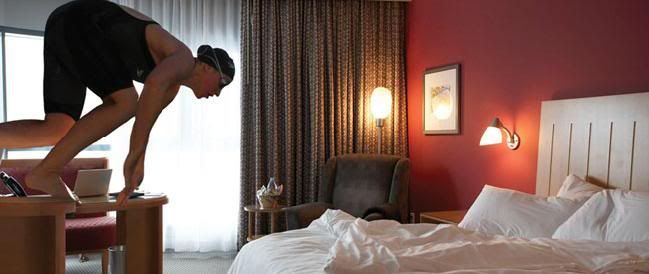 Via a dedicated USA Swimming travel portal, Marriott bookings will help support USA Swimming Foundation's Make a Splash initiative. Each year, Marriott will match those dollars to provide free or low cost swimming lessons.
"This partnership provides value to the heart of USA Swimming's membership, which is swimming families across the nation. It will also have a real impact on the USA Swimming Foundation's efforts to save lives through learn-to-swim," said USA Swimming Chief Marketing Officer Matt Farrell. "Marriott is a world-class brand that offers unparalleled service for its guests, and we look forward to working together to promote the sport of swimming nationally and at the local level."