Oct 05, 2010 at 08:31 PM
MLS, NHL Teams Sign Sponsorship Deals with Sports Gaming Co., Bodog
Major League Soccer's LA Galaxy and the NHL's Edmonton Oilers have both in the past week signed sponsorships with Bodog.net, the fantasy sports and free play poker site, whose .com-doppelganger has in past years been the subject of an intense investigation from the U.S. Justice Department. In 2008, The US Department of Justice seized $24 million dollars of Bodog's money claiming it was used for money laundering and to fund illegal sports betting. Today, the Bodog brand which operates bodog.com and bodog.net is exclusively owned by the Morris Mohawk Gaming Group (MMGG) of Kahnawake, Quebec, Canada.

The Galaxy's new deal includes ad placements on all LED field boards, corner section banners, branding displayed on in-stadium TVs, and ad spots on the stadium's scoreboard.

"Both the LA Galaxy and Bodog brands are recognized around the globe, making this partnership not only mutually beneficial, but a perfect synergy between brands across the United States and beyond," said Ed Pownall Global PR Director at BodogBrand.com. "The fantasy sports industry has grown exponentially in recent years and is showing no signs of stopping, and soccer, with its many dimensions, offers itself perfectly to fantasy sports games."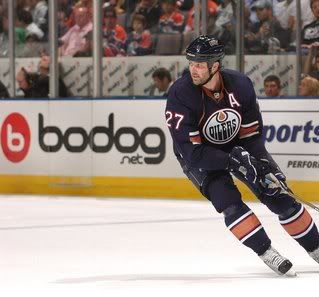 Bodog will receive rink board signage, concourse signage and radio spots as part of its Edmonton Oilers deal, which kicks off later in the week.
"The Edmonton Oilers are ingrained in the fabric of the sport I have followed all my life," said Patrik Selin, CEO of Bodog Europe. "As a Swede, hockey is near and dear to my heart and we are sure that our first season with the Oilers will be a great one for us and the team. We are in this deal as fans of the game not just as commercial sponsors."
"Welcoming Bodog to the Oilers family is a great addition, they are a great bet," said Edmonton Oilers president and CEO Patrick LaForge.
In a 2006 article on Founder Calvin Ayre, Forbes explained the difference between Bodog.com and Bodog.net, stating "Most broadcasters in the U.S. don't want to pay fines for running Bodog.com ads but happily take money for advertising Bodog.net, a free "educational" site that looks almost identical to the Bodog.com money machine."
Bodog.net has a disclaimer explaining that unlike Bodog.com, it is not a gambling website:
This website is not a gambling website and does not permit users to wager or stake real money or any other item(s) of value. Any reference on the website to 'bodog points', 'dollars', 'euros', 'chits', 'tokens', 'chips' or similar are strictly referential and any such denomination attributed or assigned to a user's "account" cannot be exchanged for anything of value at any time. Any reference to 'pots', 'limits', 'bets', 'stakes', 'picks' or the like are solely for entertainment or instructional purposes and do not involve the wagering of real money or other items of value.
Meanwhile, Bodog.com offers this explanation of its services:
Bodog.com is the world's preeminent online gambling destination offering players top-class online sports betting in its Sportsbook, a Vegas-style online Casino with more than 100 games, a feature-rich online Poker Room and a wide variety of horse racing tracks and wager types in its Racebook.
"[The Bodog brand] consists of very separate companies as it goes, the brand is run like a franchise with different licensees around the world," Global PR Director at BodogBrand.com, Ed Pownall, told SponsorPitch.
photo credit: bodogbrand.com