Oct 02, 2009 at 08:08 PM
New Gameplans For NCAA Football
With every week passing Fall weekend, we're getting closer to bowl season - a month long parade of commercial sponsors from Citi to the San Diego Credit Union. With 34 bowl games, there's plenty of opportunities available for interested title sponsors (of which there are 28 secured at last count).

However, some sponsors are finding (or creating) new ways to tie into the rabid spirit of college football without paying seven and eight-figure rights fees. Here's a few new ways to get in the game...
Sponsoring New Destinations
The College Football Hall of Fame is moving from South Bend, Indiana to Atlanta, Georgia. $10 million of the necessary $50 million necessary has reportedly already been raised, with the rest expected to come from a number of sources including sponsorship. Making the move, it didn't hurt that Atlanta is already home to NCAA sponsors like Chick-fil-A, AT&T, Coca-Cola and The Home Depot.
Creating New Awards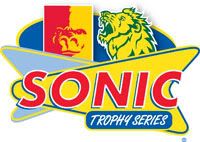 With heated rivalries in almost every corner and community of the country, some sponsors are adding some fuel to the fire by creating new awards. Take for example, the recently announced Sonic Trophy Series, which rewards the school that wins the most head-to-head games in the 13 sports that they play each other in. In return, the national drive-in chain receives naming rights to the trophy series, the local bowl game and will have the presenting game sponsorship rights at each regular-season game between the two schools in each sport. The cost? $10,000 to each school.
Firing Up Old Rivalries
College football, like no other sports, is about rivalries. Why wait to sponsor a bowl game between two yet to be determined teams from unknown parts of the country, when you can sponsor the biggest rivalry in the state your company does business in? Last month, Farm Bureau, announced it would title sponsor the Texas Farm Bureau Insurance Shootout between Baylor and Texas Tech at the Cotton Bowl. It sounds like an end of season bowl game, but the game will take place next Saturday. In college football, every game counts - and sometimes it's the earliest games in the season that count the most.

photo credit via flickr: Brenton Walker