Jun 23, 2009 at 07:04 PM
Piggybacking, Partnering & Pass-Throughs
Last week, the NY Times looked at the practice of NASCAR sponsors going beyond the track to form lucrative business partnerships with fellow NASCAR sponsors. NASCAR has even formed a business-to-business council to help prospect such partnerships.
Yesterday, we wrote about a great example of partners working together cross-promotionally, as Prince a Wimbledon official partner and licensee, joined in HSBC's "authentic Wimbledon experience" with a Wimbledon ball guess contest, clinics from certified Prince tennis pros and product trials.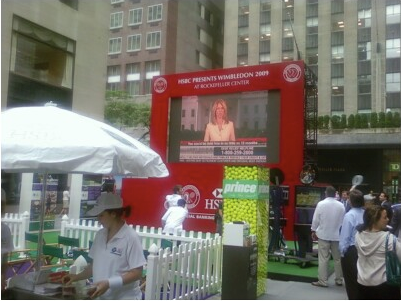 Finally, sponsors are increasingly searching for ways to transfer or share the benefits of a negotiated sponsorship with their existing business partners in a common practice known as pass-through rights. There are of course some traditional conditions that come with pass-through rights, not the least of which is intended to prevent conflicts with existing official sponsors.
Where do these type deals get done? More and more properties are holding annual sponsor summit "off-sites" where partners can exchange best practices, network and potentially build cross-sponsor partnerships.
If you're a sponsor, are you making the most of your property's connections and if you're a property, are you doing all you can to introduce your partners to peer brands within your network?