Jul 25, 2011 at 02:02 PM
Stevia Brands Growing Sponsorship?
GLG Life Tech Corporation, a Canadian producer of stevia zero calorie food and beverage products, has signed a new deal that will make its the brand AN0C (short for All Natural 0 Calorie!), the exclusive tea drink sponsor of China's Olympic Swimming Team for two years. The sponsorship will be used to promote AN0C's ready-to-drink tea series as the exclusive tea drink of the team through the London Olympics. With PepsiCo (with PureVia) and Coca-Cola (with Truvia) launching stevia-based products, simultaneous to the brands creating distribution direct to consumers, could the fast growing category be in line for more sponsorship deals?

"We plan to make maximum use of our exclusive sponsorship agreement to promote the AN0C brand and products," Katzu Cheng, President of AN0C said. "By having these truly remarkable young athletes associated with our brand and products, we expect to further increase our brand and product awareness."
The sponsorship will include promotion of AN0C with World or Olympic medal winners at promotional events, access to autographed memorabilia from the swim team members, and use of the athletes' names and images as well as the Chinese Swimming Association's logos. Members of the swim team will also be featured in an AN0C TV commercial and print ads.
"This is a very strategic sponsorship for AN0C and fully supports the promotion of our leading AN0C brand as the zero calorie healthy alternative in beverages and food in China," Katzu Cheng, President of AN0C continued. "The Chinese government has set very high standards for the sponsorships of national teams, especially for the Olympic team. Only national or international brands with high quality and safety standards are approved as sponsors."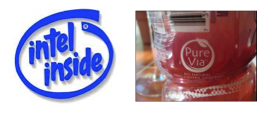 In what is a very young, and ever-crowded category since gaining FDA approval in 2008, look for other zero-calorie stevia brands to use sponsorship to raise awareness of their own brand, as well as educate consumers about the overall category benefits. Stevia brands available and marketed in the U.S. include Only Sweet, PureVia, Reb-A, Rebiana, SweetLeaf, and Truvia. Considering these products are used in a variety of drinks, but barely recognizable by consumers, it will be interesting to see if these brands adopt an "intel inside" model towards marketing. This may mean more sponsorship dollars available to properties, as brands like Rebiana market to the end consumer, not only as a means of building their own brand, but gaining leverage with larger beverage companies.
#newstag