Feb 24, 2010 at 08:15 PM
Sting Teams Up With Xerox For Summer Tour
Sting will embark on another world tour this Summer accompanied by the Royal Philharmonic Concert Orchestra and presented by Xerox.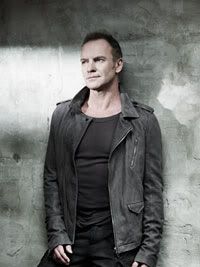 The tour, announced today by Live Nation, will kick-off in Vancouver on June 2nd and then travel to numerous cities across North America.
"Our global sponsorship of Sting's 2010 world tour offers an opportunity for Xerox to showcase not only Sting's legendary talents but also the real business of entertainment," said Christa Carone, vice president, Marketing and Communications, Xerox. "Every great performance depends on a smoothly run backstage and that's the role Xerox plays behind the scenes with our customers today. Our technology and services will support the needs of the tour so that they can focus on what they do best: giving Sting's fans around the world a magical evening of music."
Live Nation also announced that Starwood Hotels and Resorts will serve as the official hotel partner.
"As one of the most celebrated artists of our time, we're thrilled to be the Official Hotel sponsor of the 2010 Sting tour This sponsorship provides a distinctive opportunity for us to reward our loyal members by connecting with them through their passion for music," said Phil McAveety, Chief Brand Officer for Starwood.
Additionally, American Express Cardmembers will have the exclusive opportunity to purchase advance tickets to Sting for the performances in Denver and Los Angeles.
Dates announced today include: June 2nd at Centre For the Performing Arts in Vancouver; June 9th at Red Rocks in Denver; June 15th at the Hollywood Bowl in Los Angeles; July 17th and 18th at Chicago's renowned Ravinia Festival. Sting will also perform in New York, Boston, Dallas, Houston, Philadelphia, Portland, Seattle and Washington and return to Canada, with stops in Toronto and Montreal. Additional North American tour dates will be announced in the next few weeks.