Nov 13, 2012 at 04:31 PM
This T-Mobile Plug Drove Shark Tank Fans Bonkers Last Friday
Product placements are a necessary, if sometimes unbearable, trade-off that viewers are often willing to make for the privilege of accessing free content. It seems, however, that even a show like Shark Tank, an unabashed exhibition of capitalism, can get "too corporate." From last week's show, watch Daymond John randomly whip out a T-Mobile phone to awkwardly snap a picture of Mark Cuban saying "I got my T-Mobile super fast 4G!" Scroll to 11:30 in the video below...
If you cringed when you saw this seemingly forced placement, you weren't alone. Here's a smattering of recent comments from the Shark Tank Hulu channel...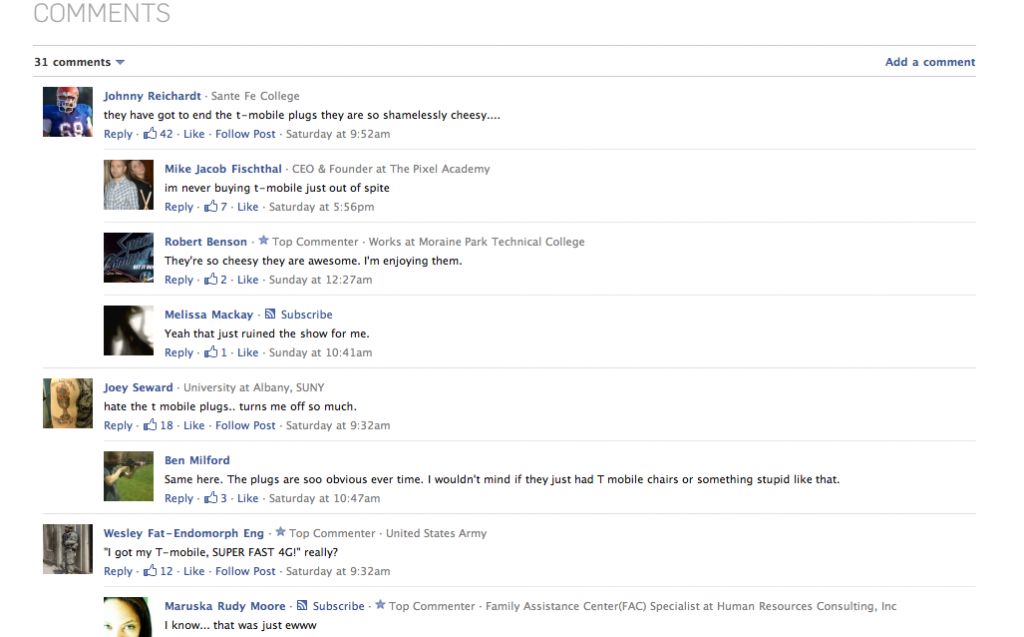 And that's only the first eight comments. Read more here.
#activationstag