Jul 19, 2010 at 04:42 PM
Volvo Offers Urban Drive-In Experience
While Volvo transitions ownership from Detroit-based Ford to China's Gheely Holdings, the Swedish car brand has tapped a new campaign that is straight from the American heartland. Volvo recently offered urban-dwellers in London the opportunity to experience a classic Drive-In through a new campaign called VolvoStarlite Urban Drive-In. Earlier this month, the brand partnered with entrepreneur, Damian Barr, to recreate a Drive-in located in the heart of London at the Old Truman Brewery on Brick Lane. Ticket holders simply were asked to show up, jump in one of 25 shiny new Volvos and listen to the movie through the cars' audio system. Roller-skating waitresses made sure the potential customers didn't have to get out of the car.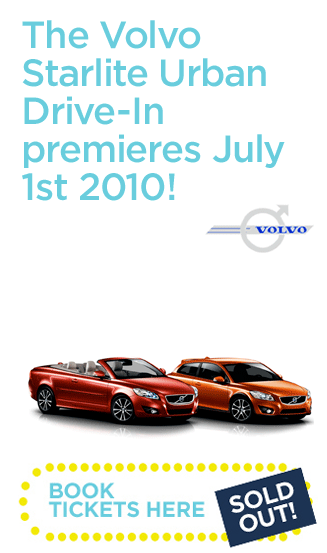 Additional sponsors, including alcohol, beauty and food brands, have approached Barr about getting involved with the next phase of the project Ad Age reports.
As outdoor movie season kicks into full gear, keep an eye out for more activations like this and let us know about them.