Jun 16, 2009 at 12:36 PM
Will Anti-Smoking Bill Snuff Out Tobacco Sponsorships?
HR 1256, more commonly referred to as the "anti-smoking" bill, last week passed both the house and the senate and is set to go before the President, at which time he has said he intends to sign it.
The bill aims to curb teenage smoking addiction by expanding warning labels, increased FDA regulation and severely limiting the possible venues for marketing tobacco-related products. One line that may be of interest to sponsorship marketers:
"Any remaining tobacco-related sponsorships of sports and entertainment events will be banned, as will giveaways of non-tobacco items with the purchase of a tobacco product".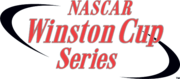 Tobacco companies have historically been big spenders in the media sponsorship game, and in particular auto racing. Companies like Winston, Camel, Lucky Strike, KOOL, Viceroy, Virginia Slims and of course, Marlboro. Their media spends raised the profile and awareness of not only their products, but the events they sponsored such as NASCAR, F1 and women's tennis. Tobacco products have also been the most highly regulated.
1968: Imperial Tobacco's Gold Leaf brand sponsorship livery appears in Formula 1 racing for the first time.
1970: Philip Morris backs professional women's tennis with the inaugural year of the Virginia Slims Circuit (predecessor to the (Women's Tennis Association).
1971: Congress passed the Public Health Cigarette Smoking Act banning the advertising of cigarettes on television and radio.
1971: After the PHCSA, R.J. Reynolds partners with NASCAR for title sponsorship of the premier race series, the Winston Cup.
1990: Marlboro becomes exclusive team sponsor for Marlboro Team Penske Racing.
1991: All advertising and sponsorship on television banned within the European Union.
2001: Penske Racing enters Indy 500. Marlboro logos appear in practice and qualifying, but are removed for race leaving a bare red and white car.
2002: IRL lifts ban on tobacco companies sponsoring cars.
2002: All forms of tobacco advertising banned in the UK. (including events)
2003: R.J. Reynolds ends sponsorship of NASCAR's premier division.
2005: GlaxoSmithKline, manufacturer of Goody's Headache Powder, a NASCAR sponsor since 1977, expanded partnership,adding their Nicorette brand as a NASCAR official sponsor.
2007: Marlboro logos are removed from Penske Racing cars and drivers, but iconic color scheme remains. It is widely reported that Philip Morris still pays for "logo-less" color scheme.
2008: Ferrari's F1 Racing (Felipe Massa and Kimi Räikkönen) drop Marlboro from sponsorship at all races (even where tobacco advertising is permitted).

How will this bill change the way tobacco companies promote and use sponsorships, if at all? Even though few tobacco sponsorships remained in tact prior to the bill, my guess is tobacco co's will find new ways of "owning" invite-only proprietary events and experiences that may help them to creatively adapt to the new restrictions. No giveaways though - the bill will ban that too.

Any lawyers want to weigh in on what the new restrictions will mean?