Jun 07, 2012 at 08:08 PM
Would You Blow This Up At Your Event For A Sponsorship Deal?
Earlier in the week we wrote about Kansas City's Theatre in the Park, which we mentioned was planning to showcase an inflatable toilet as part of their Urinetown sponsorship with a local plumbing company. Annie at Bob Hamilton Plumbing + Heating + A/C + Rooter was kind enough to send over this shot of the blow-up that will accompany the sponsorship.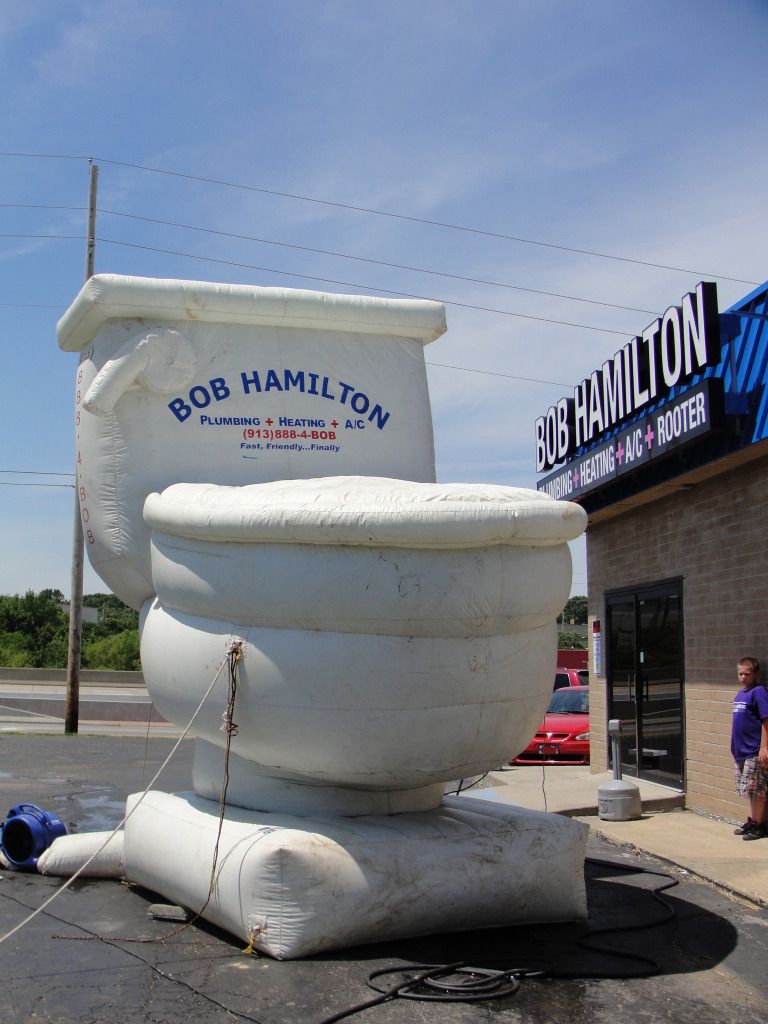 #activationstag