Apr 04, 2012 at 08:25 PM
Would You Let A Sponsor Announce Your Draft Pick? Here's One Team That Will..
If you've ever attended the NFL Draft you know it's a big deal for hardcore fans. Buffalo Bills' car wash sponsor, Delta Sonic, has come up with a once-in-a-lifetime (unless your an NFL GM) way to tap into that fanaticism. Delta Sonic and the Bills are running a contest that will give one lucky fan the opportunity to announce the team's 4th round draft pick on April 28th! Fans can enter at the team's Facebook page. Hat tip @DanMigala.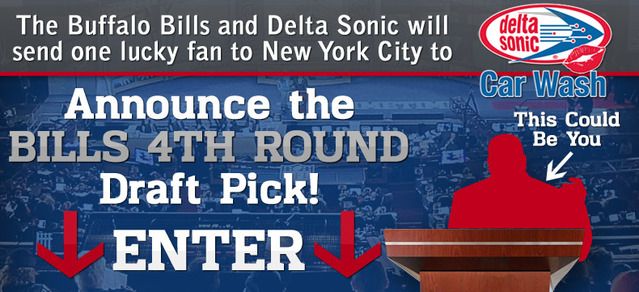 #activationstag